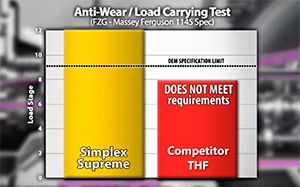 Choosing the Right Tractor Hydraulic Fluid (THF)
With Simplex Supreme, our universal tractor hydraulic fluid (THF), you get reliable performance under the heavy pressures of higher temperatures and loads, and more power demands during hydraulic power take-off.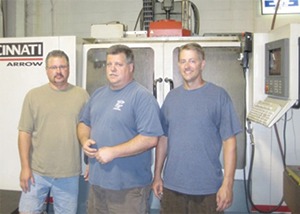 Advantage Mold, Toledo, OH
After showing project manager Jeff Rutkowski our sales presentation, he stated they were changing bearings on their Cincinnati vertical milling center twice a year. There are six bearings in the machine that are under the slide table, which get washed out by the coolant. The cost per bearing is $288. Since using Schaeffer's #274-2 Moly E.P. Synthetic Plus Grease, they have not had to change bearings in the past 14 months at a cost savings of $5,000. This does not include the cost of the contractor to replace bearings or lost production. With their old grease, Jeff stated they used one tube of grease per week. Since switching to Schaeffer's #274-2 Moly E.P. Synthetic Plus Grease, they are using only one quarter tube of grease per week.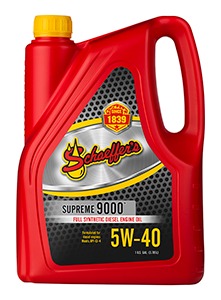 ABKE Trucking, Pemberville, OH
While going through his records on fuel usage, Gerald Abke of Abke Trucking has nine over-the-road trucks that haul vehicles. Gerald used the fourth quarter of 2009 and 2010. His findings were that he logged a few more miles in 2010 than 2009 and he saved 1,200 gallons of fuel. He credits the savings of fuel on the switch to Schaeffer's Supreme 9000™ Full Synthetic 5W-40 engine oil.

Gerald is very happy with the results of the Schaeffer products, especially with fuel prices going up. He says, "We have to find ways to save if we want to stay in this business of trucking."
Other products used #238 Ultra Supreme grease and #137ULSW Diesel Treat 2000™ Ultra Low Sulfur Winter Premium fuel additive.