Merchants of St. Louis faced bad economic times as well as good. During the economic panic of 1875, Schaeffer, who had generously co-signed notes for his German friends whose mortgages collapsed, was financially ruined.


However, he held on to Schaeffer Manufacturing, as did his sons later-on. Oldest son Jacob became president in 1880, upon Nicholas' death. The company that Nicholas started became the largest soap and candle maker west of the Mississippi. Boss was the company brand name adopted for its laundry bar soaps and Star for its candles.

Schaeffer Manufacturing closed down its soap and candle making operation in 1950 to concentrate on lubricant manufacturing. Schaeffer's original line of lubricants was a by-product of animal fats, sold under the trade name Red Engine Oil. It was used by steamboats that plied the Mississippi, Missouri and Ohio rivers. Schaeffer also made grease, called Black Beauty, that lubricated the wheels of buggies and wagon trains
rolling west.
The Legend of Black Beauty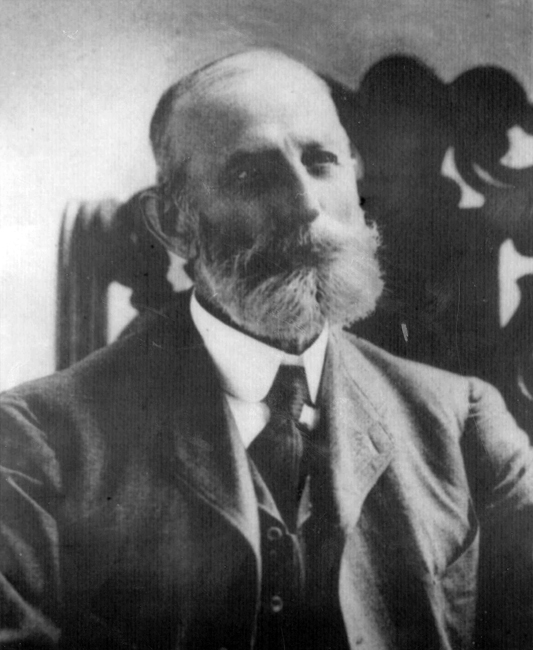 Jacob Schaeffer
Stories are told of how miners in Alaska in the 1850s used Black Beauty grease on their faces to protect themselves from wintry weather where temperatures reached down to 60 below zero. Because the grease was made of animal fats, it was said that miners even used it to fry their eggs making Black Beauty one of the earliest multi-purpose greases.


After 1859, the company turned to petroleum as the base of its lubricating products which improved its performance in transport and industrial applications but precluded its use in food preparation. Pioneer lubricant marketers faced some unusual challenges.

"We have an old salesman journal, now called a call report, circa 1870," says John Schaeffer Shields, who is chairman of the board of Schaeffer Manufacturing Co. "He had written 'Can't make calls today. Bridge is out due to high water and town is closed down today due to a hanging.'"
The 20th Century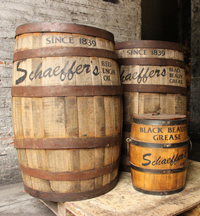 When Jacob died in 1917, William Shields, who was married to Jacob's only daughter, Marie, became president. William remained president until his oldest son, Tom, succeeded him. World War I, the Roaring '20s, the Great Depression and World War II impacted the St. Louis area much as they did other parts of America. "During the depression year, it was very, very slow and we were just holding on," says John Shields, who credits his brother Tom Shields with breathing new life into the company. "The business had a rebirth in 1947, when my brother Tom came back from the war and instituted new products," recalls John. Tom was a glider pilot during World War II. "We went aggressively into direct selling," he remembers. According to John, Tom also initiated grease products that contained "moly" (molybdenum disulfide). Another brother, Gwynne Shields, was in charge of production. Mike Ryterski was master grease maker.
Impressive Sales Force
When Gwynne died, Ryterski became vice president of production. John Shields became actively involved with the company after Tom's death in 1982.

The company has 10 warehouse facilities throughout the country, and 15 division sales managers supervising over 500 salesmen. Most of its lubricants -- 58 percent -- go to heavy farm equipment, followed by industrial equipment, mining and commercial trucks.

Advises current chairman John Schaeffer Shields: "Don't let our 176 years fool you.
We are a very progressive company. Among our other products, we have a line of semi-synthetic oils that give our customers the benefits of a synthetic at a price just slightly above conventional petroleum based products. We provide soy-based fuel additives, oil analysis, in-house seminars, and we don't just sell products, but go in partnership with our customers to provide total preventive maintenance."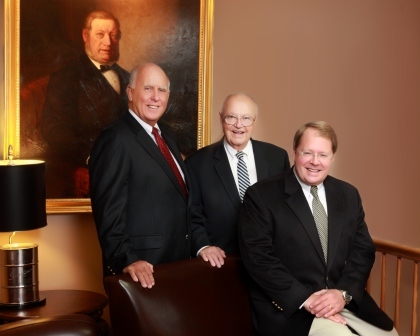 Present Day Leadership
Tom Herrmann, CEO
John Shields, Chairman of the Board
Jay Shields, President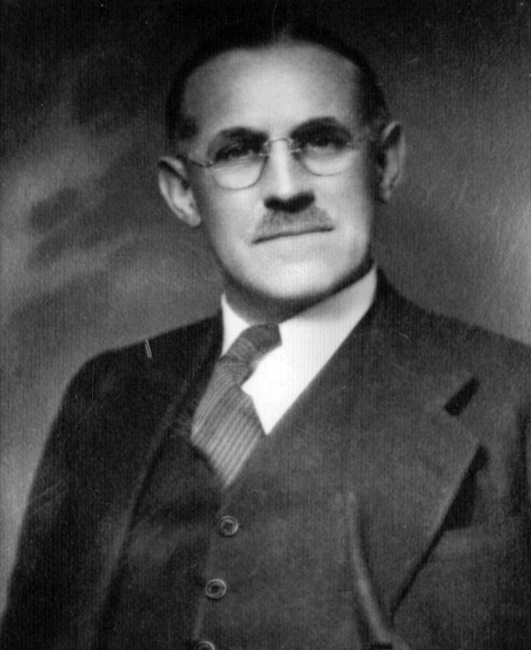 William Shields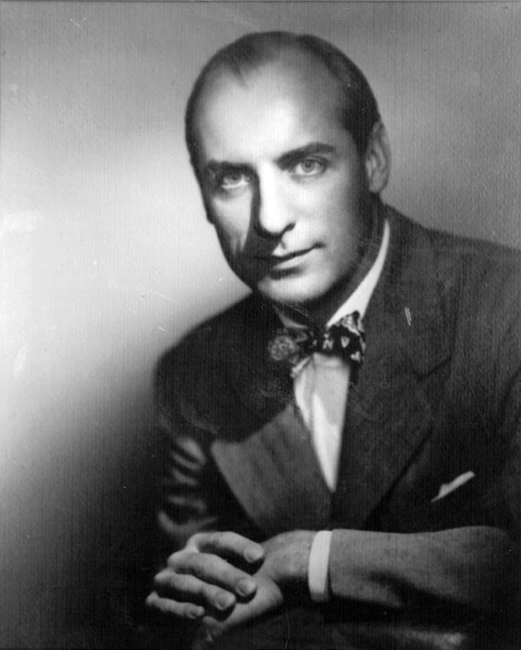 Tom Shields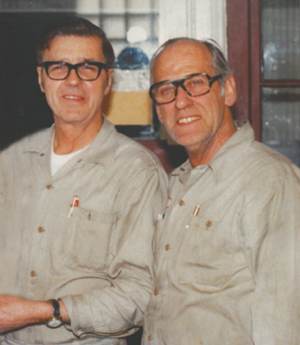 Mike Ryterski, Gwynne Shields