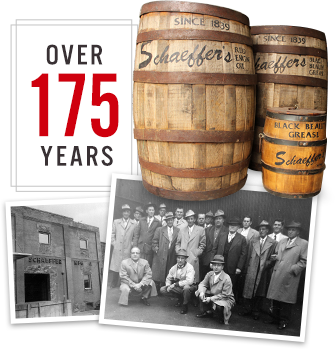 History
The heritage of our past gives us a keen eye on the future. In 1839, Schaeffer Manufacturing Company provided greases and oils for wagon trains and steamboats. Times and technology changed. So did Schaeffer. Since then, we've developed many of our current concepts in lubrication, including advanced additives for performance, friction modifiers for fuel economy and synthetics for extended lubricant life.
Our strong foundation of success and our pioneering change along the way are predictors of great things to come at Schaeffer Manufacturing Company. Adapting to the changing needs of our customers for over 175 years by inventing new technologies gives Schaeffer a special advantage. Knowing where we've come from provides the best route to our customers' future success.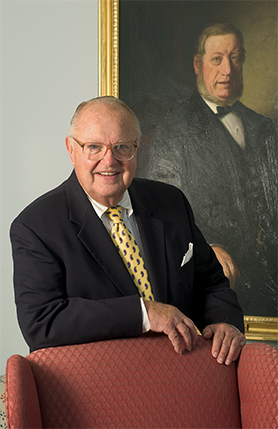 Chairman Message
The advantages are many. No matter what industry you're in, Schaeffer helps you increase your profitability, improve performance, support your business with dedicated specialists, lead the way with improved lubricants and additives, and be part of your team.
"Our heritage means a lot to us, but our performance in the market, serving our customers with the very best lubricant solutions, means more day-in and day-out. Our industry leadership comes only from serving our customers well with the very best products."
John Schaeffer Shields
Chairman of the Board
(4th generation)
Mission Statement
Our mission statement helps us keep our eye on the valuable customer. Written in 1992, the mission statement is as true today as it was then.
To manufacture and supply superior quality lubricants, fuel additives and chemicals which provide value added performance for our customers.
We are dedicated to a professional sales force with technical support, and continuous improvement of our people, products and service.
We are ordinary people doing extraordinary work. This is our mission; by the grace of God we will fulfill it.