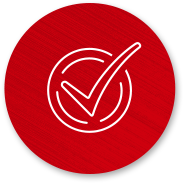 Excellent Compatibility with Seals and Hoses
Leaking seals and hose failures rob your equipment of efficiency and expose your lubricants to contaminants. Schaeffer's products are engineered to be compatible with a wide range of seals and hoses, which promotes longer component and fluid life and less hassle.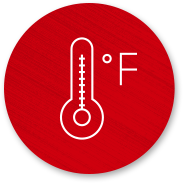 Reduce Operating Temperatures
Tired of shutting off equipment halfway through the day? Using superior base oils, our fluids reduce friction and dissipate heat faster so you can avoid work stoppages. Cooler operating temperatures prolong your lubricant and equipment life, which reduce maintenance costs.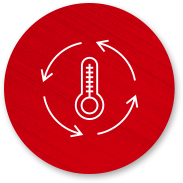 Better Oxidation Stability
Our lubricants consistently resist oxidation and deteriorating longer than conventional oils. Your equipment is protected as conditions intensify. That staying power helps optimize performance while reducing drain intervals and downtime.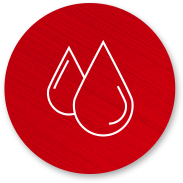 Reduce Varnish Buildup
Extreme thermal stress can cause varnish to form in hydraulic systems. Over time, this sticky substance can cause erratic operation and increased wear. Using anti-wear and anti-varnish additives, our hydraulic fluids keep filters, strainers and valves clog-free for efficient fluid flow and pumpability.