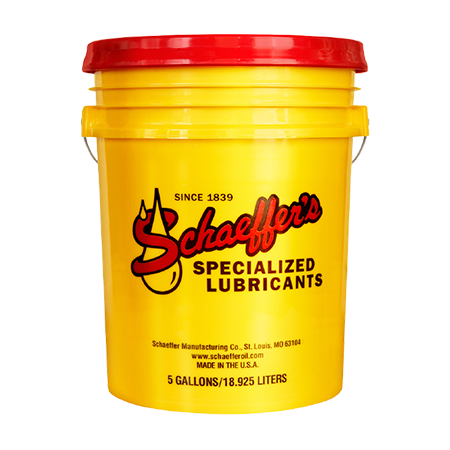 571M Marine Environmental Grease NLGI #1
572M Marine Environmental Grease NLGI #2
Marine Environmental Grease is a multi-purpose, extreme pressure, water resistant grease that is specially designed for the marine environment. Applications are bearings, bushings, slides, rams, off-shore drilling and wire rope dressing applications where environmental considerations are critical and water resistance, corrosion resistance, wear and extreme pressure protection are required.
Marine Environment Grease is recommended for ship/barge launches, deck/bilge access lubrication and winches.
Marine Environmental Grease is formulated to minimize the impact on the aquatic environment that is associated with conventional greases. Marine Environmental Grease is non-toxic to aquatic life and exceeds the U.S. EPA LC 50 and OCED 203 test requirements for aquatic toxicity.
Marine Environmental Grease has excellent rust and oxidation inhibiting characteristics, water resistance, shear and mechanical stability and good mechanical and pumpability properties. Marine Environmental Grease also has superior adhesive and cohesive properties. Because of these adhesive and cohesive properties Marine Environmental Grease will not wash out, pound out, splatter or squeeze out even under the heaviest loads or vibrations.
Marine Environmental Grease can be applied manually or by heavy-duty automatic lubrication at a temperature range of -10 °F to 350 °F (-23 °C to 177 °C).
Performance Benefits
Retains grease-like consistency: base oils resist bleeding out, and grease stays in place during periods of high heat, high shock loading, extreme pressure and severe mechanical action.
Strong anti-wear and extreme pressure load carrying properties.
Excellent resistance to water washout and water spray-off.
Excellent shear and mechanical stability.
Reduces wear and contact area temperatures.