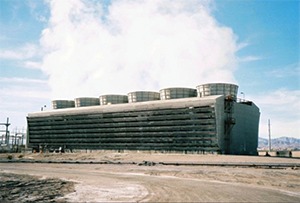 Cooling Tower Gear Boxes
This company has 23 cooling tower gear boxes which hold 27 gallons of ISO 220 gear oil. They were using Union EP5 gear oil and were changing each at five month intervals with a 50¢ per gallon oil disposal charge. Labor cost of each change is $248, at 2.4 changes per gearbox per year. The oil cost per change was $392. Total cost per change was $654 bringing the annual cost to $36,105.
After changing to Schaeffer's #209/ISO 220, drain intervals were extended through oil analysis to 24 months. The cost of the 209/ISO 220 is $360 for 27 gallons, with all other costs remaining the same. Annual cost per gearbox was reduced to $310. The annual cost for all 23 gearboxes was $7,147, resulting in an annual savings of $28,858. Additionally, due to reduced energy consumption, a reported $162,000 energy savings.

Total annual savings are $190,958.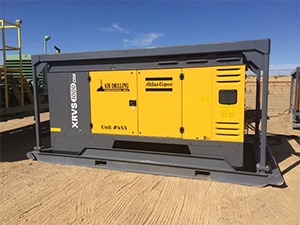 ADA Worldwide Operations, Farmington, NM
ADA is a world leader in applying air, mist, foam, aerated fluid and other underbalanced techniques for petroleum and geothermal drilling projects. Their equipment is working in some of the most environmentally diverse, and remote areas of the world such as in the freezing Canadian winters, the scorching deserts of Iraq, the humid jungle highlands of Papua New Guinea, and the steam fields of New Zealand, Iceland, the Philippines and Indonesia.

ADA trusts using Schaeffer's engine oils, gear oils, grease, and hydraulic oil in their operations.

Read the rest of the story to see what convinced this worldwide company to trust Schaeffer products in their equipment.