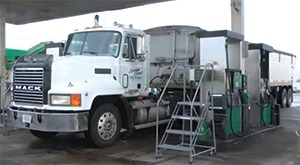 Truckers Inn
Truckers Inn Complex Manager, Lowell Helgeson, has used Schaeffer products for over 15 years. It has been a good experience.

Lowell uses #137ND Diesel Treat 2000™ Ultra Low Sulfur in the summer and #137B Diesel Treat 2000™ Ultra Low Sulfur in the winter.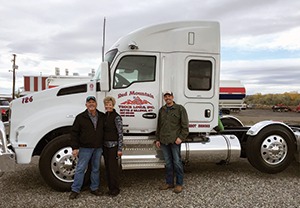 Red Mountain Trucking, Billings, MT
Red Mountain Trucking saves close to $17,000 per year in fuel filters after using CarbonTreat™ in their diesel fuel. "Now we just change the fuel filter when we change oil, and they aren't even dirty," said Justin Richards, Billing Branch operation manager.

Oil analysis samples have allowed Red Mountain Trucking to double their oil drains from their original maintenance program by using Schaeffer's 10W-30.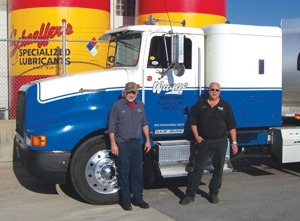 Wayne Transports, Rosemount, MN
Petroleum hauler, Butch Maciewski, was issued this 1993 9200 International powered with a Cummins L10 330 hp engine when it was brand new. He purchased it at 284,000 miles and converted it to Schaeffer's 7000 15W40 motor oil, #274 Moly EP Synthetic Blend Grease and #167 and #742 Gear Lubes. Butch also runs his PTO with Schaeffer HTC Hydraulic fluid.

During a discussion about the truck's future, a Cummins NPower overhaul supervisor was surprised that Butch was still running an engine that was 700,000 mile rated. The only updates to his engine were new rods and mains due to scoring from a head gasket coolant leak at 500,000 miles. Put the Schaeffer Advantage to work for you and get more out of your equipment.